Man pleads guilty to Stockholm terror attack
Comments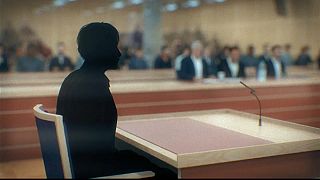 A man has pleaded guilty to carrying out a terrorist attack on the city's streets last year.
39 year old Uzbek national Rakhmat Akilov killed five people and injured 14 when he drove a stolen truck through a crowd of people on 7 April 2017.
It's been described as Sweden's worst ever terrorist attack.
Akilov drove the vehicle 500 metres down a pedestrian street on Drottninggatan, before crashing into a building.
He then set off an explosion inside the truck before fleeing the scene.
Akilov claimed responsibiltiy for the act of terrorism in Stockholm District court on Tuesday.
He said he wanted to punish Sweden for their part in fighting Islamic State in Iraq and Syria.
Prosecuters have requested Akilov receives a life sentence and is extradited from Sweden.
The preliminary investigation will also be released on Tuesday when prosecutor Hans Ihrman formally charges Akilov.