Investors get slice of Apple's pie
Comments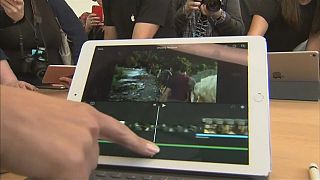 Stronger iPhone prices and hints by Apple Inc. that it could return more than half of its $285 billion in cash to shareholders eased concerns among investors, even though the world's biggest technology company gave a disappointing revenue outlook for the current quarter.
Apple's chief financial officer revealed that they are trying to target a capital structure that is approximately net neutral, so the same levels of cash and debt.
He did not say whether the reduction in net cash from $163 billion would come in the form of returning capital to shareholders, capital expenditures or acquisitions. Regardless, this helped boost shares 3.3 percent to $173.48 in after-the-bell trading.