'As a parent, you always have this little glimmer of hope'
Comments
By Bianca Hillier with NBC News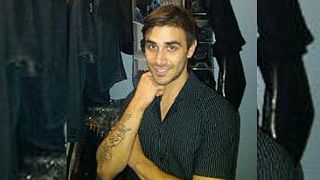 Ten years ago, Jeff Kennedy's son Zachary Kennedy moved out of his dad's Pennsylvania home and moved to Long Beach, California.
"He just moved out on a whim," Jeff told Dateline. "And he's been there ever since."
There weren't Hollywood stars in his eyes, but Zachary, 31, worked odd jobs to support his California lifestyle the best he could.
"He always asked [me and his mother] for money and we'd help when we could, but we'd also tell him, 'I can't just support your life in California,'" his dad Jeff said. "That was the tough-love end of it - and I was probably the toughest one out of all his contacts back here."
Jeff said Zachary kept in closest contact with his grandmother, Jeff's mother. She last spoke with Zachary on the phone on October 14.
"Nothing out of the ordinary," Jeff said. "I think it was a very short conversation, but everything was fine."
Just over a week later, on October 22nd, Zachary had made plans to have dinner with his companion, John Hill. Jeff told Dateline that Zachary and John had been in a romantic relationship for about four or five years, but he wasn't sure if they were together as partners any longer.
About that evening, Jeff says that John told him that Zachary said he was going to a friend's house before dinner.
"Zach was going to call John and say, 'I'm ready for you to come pick me up.' But that phone call never happened," Jeff said. "After the initial text asking him to go to dinner, there was never another phone call made to John."
Jeff said it wasn't completely unusual for his son to not follow through with plans.
"He'd make a plan, then not follow through with the plan. But you'd definitely run into him [or hear from him] two or three days later," Jeff told Dateline. "So, [John] wasn't really concerned the first couple of days. But then when it hit [October 28], he filed a missing person's report."
Dateline reached out to John Hill to add his recollections, but hadn't heard back by Monday afternoon.
The Long Beach Police Department confirmed to Dateline that a missing person's report was filed for Zachary on October 28, 2017. Long Beach Police Department Public Information Officer Arantxa Chavarria told Dateline that Zachary was last seen on October 22, 2017, but since it is an active investigation, authorities were unable to comment further.
In conversations since Zachary's disappearance, Jeff says John has told him that he tried to pinpoint Zachary's last known location, but said that the friend Zachary was supposed to be visiting before their dinner said Zachary had left before the night was over, saying he was going to another friend's house. It is unclear if Zachary went to another friend's house.
"There was no phone activity on his phone after midnight of [October 22] and there's been no phone activity ever since," Jeff told Dateline. "The police have been pinging [Zachary's phone] and there's been no activity since that day. They told me it had been 'powered down.'"
The fact that Zachary's phone was off is particularly worrisome to his father.
"My son was the type that, when he left the house, his phone would be fully charged," Jeff told Dateline. "He always had his phone on him. Always had a charger with him."
Jeff told Dateline that John and some of Zachary's other friends have put missing posters up around town, but there have been no reported sightings.
While he still has no answers, Jeff says he is "totally impressed" with the investigative efforts of the Long Beach Police Department to find his son.
"The detective that I deal with -- his name is Scott Lasch -- he's amazing," Jeff said. "If I don't call him, he calls me. Very, very happy with what they're doing. The detective has made [this process] easier."
However, not even the most attentive and skilled detectives can ease the pain of what increasingly feels like will be the inevitable answer.
"My gut feeling is my son has passed away," Jeff told Dateline. "As a parent, you always have this little glimmer of hope that you'll get a phone call from [Zachary] or from the police department saying, 'Hey, we found him. He's safe.' But my heart is telling me that ain't going to be what comes out of this."
Zachary Kennedy is described as being 5'10" tall and weighing about 165 lbs. He has brown hair and brown eyes, and has tattoos described as two stars on the front of his shoulders, and a ship on his right arm. If you saw anything unusual on October 22nd concerning Zachary, or have any information regarding his whereabouts, please call the Long Beach Police Department at 565-570-7246.