Bulgaria flexes migration muscles
Comments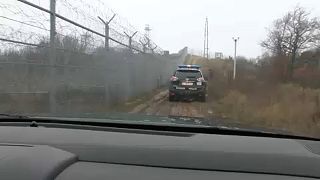 Is Bulgaria doing enough to satisfy Brussels that it's ready to become a Schengen member? It's hoping to prove so during its six month rotating presidency of the Council of the EU, with migration a priority focus.
Sofia has been piling resources into strengthening its border with Turkey.
"The relationship between the Bulgarian border authorities and the Turkish border authorities is excellent," Deyan Mollov, a regional border police chief, told Euronews.
"This cooperation is getting better with each passing year, but we cannot predict what will happen if that relationship would deteriorate."
The Bulgarian authorities say the number of migrants crossing this border has plunged by more than 80 percent since 2015.
But, so far, the EU has kept Sofia – and neighbouring Romania – outside Schengen over rule-of-law failings.
"We are not concerned by the migration issue at the moment," said the Socialist Mayor of the village of Lesovo, Dimitar Bivshev.
"The border security must be good because the people of this village don't feel any threat from migrants."
In the village of Lesovo, people still remember the waves of migrants of three years ago. Among them, British expats who appear to be satisfied with conditions.
"I feel safe here, because we're not opening the borders for everybody, I feel safe," said Janet.
Migration remains a big issue for the EU – and Bulgaria is intent on showing Brussels that it's doing all it can to help ease the pressures.