Mum faces €10,000 fine if she shares pictures of her son on Facebook
Comments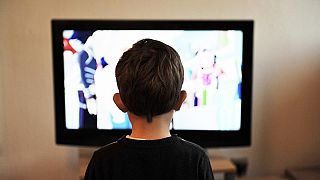 If you freely share pictures of your children on Facebook or Instagram then a new case in Italy might make you think again.
A mother has been threatened with a 10,000 euro fine because she has been sharing pictures of her 16-year-old son on social media - against his wishes.
The victim's unhappiness with his mother's postings came out in divorce proceedings between her and his dad.
The court in Rome ruled in the youngster's favour, telling his mother she would be fined if she continued posting pictures of him. She will also face a financial penalty if she fails to remove historic news, videos and images of him.
It comes after a woman in Austria sued her parents over their posting of childhood pictures of her on Facebook - the first case of its kind in the country.
While the case in Rome is unprecedented because of the size of the fine, experts say parents' rights to post online pictures of their offspring are increasingly being raised during divorce proceedings in Italy.
Lawyer Giuseppe Croari told Euronews the mother had violated Facebook's terms and conditions by posting her son's pictures and effectively claiming copyright over his data.
The Rome court's decision made reference to Italian law, which says the subject of the photo owns its copyright.
In May new EU legislation - the General Data Protection Regulation - is set to harmonise data protection law across the bloc. The new regulation will also reinforce the idea that data - including pictures - belong to the person involved.