Firefighters free toddler from toilet seat
Comments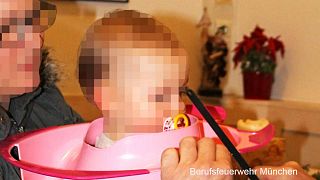 Emergency services everywhere are used to unusual and occasionally non-urgent calls – but the Munich fire brigade may remember their Christmas Day assignment for some time.
Firefighters were called upon to help a 2-year-old girl who had a toilet seat stuck around her neck. The toddler had managed to pull the plastic seat of a children's WC over her head – and it remained jammed.
The child's mother and others at home tried in vain to free her, but to no avail. So they headed to the local branch of the fire brigade, not far from the city centre.
There, firefighters used a handsaw to separate the little girl from her rather bulky necklace. The "surgery" completed, mother and daughter were free to go home – where at least they had an unusual Christmas tale to tell.