Dual nationality is just the beginning, says South Tyrol independence campaigner
Comments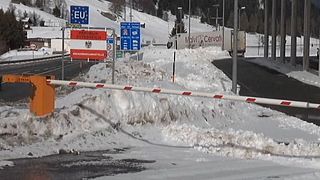 "We've always fought for dual nationality," says the founder of the South Tyrol Freedom party, Eva Klotz. "But our ultimate goal is self-determination."
Klotz says she is delighted with the decision of the new Austrian government of Sebastian Kurz to offer passports to some residents of the Italian region but hopes that it is just the beginning of a new era.
However, "The historic wounds will not heal until South Tyrol is allowed to decide in a referendum either to remain part of Italy, to go back to Austria or to become independent," she notes.
South Tyrol, known in Italian as Alto Adige, already enjoys a degree of autonomy within Italy, particularly over some budget decisions. At the beginning of the last century, it formed part of the Austro-Hungarian empire but was annexed by Italy, with the agreement of the allies after the end of the First World War. Many of its residents continue to speak German.
Klotz describes the position of Europe towards the Catalan independence movement as "scandalous".
"The people will find a way, always democratically and peacefully, to make Europe more democratic so that it can rise above the model of nation-states and offer to people the right to decide whether they will to do stay part of and what they do not."