Would you support a United States of Europe?
Comments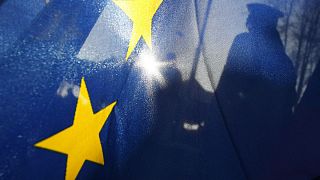 Former EU heavyweight Martin Schulz has called for a United States of Europe.
Schulz, speaking at a congress of Germany's Social Democrats, called for a new European treaty to agree to the federalist plan.
He said countries like Poland were systematically undermining EU values, while Hungary was moving away from the bloc.
Schulz, former leader of the European Parliament, wants to achieve a United States of Europe by 2025.
The idea is to allow EU states to act together in policy areas such as security, tax affairs and international development.
"This constitutional treaty must then be presented in all member states and those that do not agree would automatically leave the EU," he said.
Brexit supporters seized on Schulz's speech to flag up they had warned about European federalism when they campaigned for the UK to quit the EU.
What do you think? Do you support a United States of Europe? Vote in our Facebook survey or send a tweet to @euronews using #UnitedStatesofEurope
Reaction to Schulz's idea