Austria legalizes same-sex marriage for 2019
Comments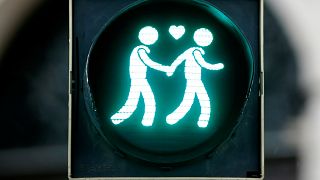 Same-sex couples will be allowed to marry in Austria from 2019, the country's Constitutional Court ruled on Tuesday.
The move brings Austria into line with many other European nations including Germany, France, Britain and Spain. 
Since 2010, same-sex partners in Austria have been able to enter into "registered partnerships". But the country's top court reviewed the current law and decided the distinction between marriage and "registered partnership" was a discrimination against same-sex couples.
"The resulting discriminatory effect is seen in the fact that through the different title of the family status, people living in same-sex partnerships have to disclose their sexual orientation even in situations in which it is not, and must not be, relevant and ... are highly likely to be discriminated against," the court said in its ruling.
The Homosexual Initiative Vienna (HOSI) celebrated the ruling. "We are very happy," said HOSI chairman Christian Hoegl. "We want to use the opportunity for a renewed call for a fundamental reform of marriage".
Some Twitter users also welcomed the decision.
However, the conservative People's Party and the far-right Freedom Party, which are in negotiations for a government coalition, oppose same-sex marriage. Neither could be immediately reached for comment, said Reuters.