US poised to disrupt Jerusalem dispute
Comments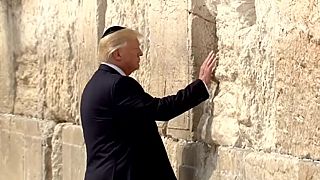 US President Trump looks set to announce that the US recognises Jerusalem as the capital of Israel.
Why does it matter?
Israel already claims Jerusalem as its capital, and runs its government from the city. However, Palestinians also stake a claim in East Jerusalem, which was annexed by its neighbour and rival after the 1967 war.
The international community, not wanting to inflame tensions in the region, has tended to sidestep the issue, often basing their embassies in the financial centre of Tel Aviv instead.
The anticipated announcement by the US may not have much of a practical impact, but it has angered Palestinians and raised fears of a violent response.
The US embassy
A 1995 US law stipulated that the US embassy be moved from Tel Aviv to Israel. But for decades, Presidents have deferred the decision to implement this policy by means of a six-month waiver.
During his presidential campaign, Donald Trump promised that he would finally see the embassy move.
In June 2017 he signed his first waiver. It is believed he will sign again at the end of the year, but the announcement that the US recognises Jerusalem as the capital will be seen as an important first step to meeting his campaign promise, and at the very least an ideological alignment with one of the two main parties in the conflict.
It does not promise much hope for Trump's fledgling peace efforts in the Middle East.