Hawaii: Cold War-era sirens resume
Comments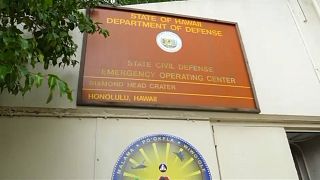 For Hawaii it's perhaps not quite the trip down memory lane residents might have wished for.
The US state has resumed monthly testing of nuclear attack warning sirens for the first time since the Cold War wound down, around a quarter of a century ago.
It comes as experts warn missiles fired from North Korea could now be capable of striking the archipelago. Tensions between Pyongyang and Washington have been steadily growing, with North Korea's leader Kim Jong-un making no secret of the fact that the country's missile and nuclear programme intends to hit the US mainland.
It has faunched a series of ballistic missiles recently and in September carried out its sixth nuclear test. The programme led the US president to label Kim 'Little Rocket Man'.
The sounding of the siren is a cue for residents to seek shelter and remain there until a message is broadcast, signalling the all-clear.