World AIDS Day: 'Prevention' is key
Comments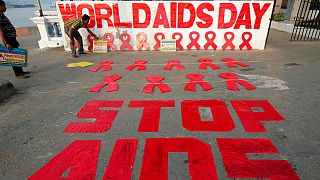 Since the 1980's, the disease has ripped its way across the world, killing millions and infecting thousands more every day.
The key word for this year's 'world aids day' is prevention, with the UN saying 'Let's stop discrimination, isolation and transmission of the infection'
UNAIDS has also released a report showing that men are less likely to take an HIV test, less likely to access antiretroviral therapy and more likely to die of AIDS-related illnesses than women.
Eastern and Southern Africa account for more than half of all people living with HIV with about 36.7 million people having the virus around the world, while 35 million people have died because of it since 1981.
New infections stood at 1.8 million in 2016, equating to about 5000 new cases every day.
Although a cure is yet to be found, prevention is possible through the use of a drug called PrEP and a new treated condom.