Radio host on U.S Senator: 'He stuck his tongue in my mouth so fast'
Comments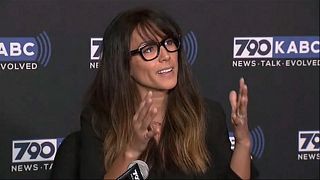 A Los Angeles radio host has been talking about her sexual misconduct accusations against US Senator Al Franken while on a trip to perform in front of US troops in the Middle East in 2006.
Leeann Tweeden was interviewed on the station KABC.
She described how they were rehearsing for a skit.
"He came at me and before you know it, I mean you kind of get close, and he just put his hand on the back of my head and he mashed his face against me," she said.
"It happened so fast and he just mashed his lips against my face and he stuck his tongue in my mouth so fast."
"I remember I pushed him off with my hands. I just remember I almost punched him so – because every time I see him now like my hands clench into fists and I'm sure that's probably why – and I said if you ever do that to me again I'm not going to be so nice about it the second time."
A photo of the former comedian touching Tweeden on the breasts while she slept on a military plane has also caused outrage.
The Democrat Senator has been forced to apologise.
"I respect women," he maintained. "I don't respect men who don't."
"And the fact that my own actions have given people a good reason to doubt that makes me feel ashamed."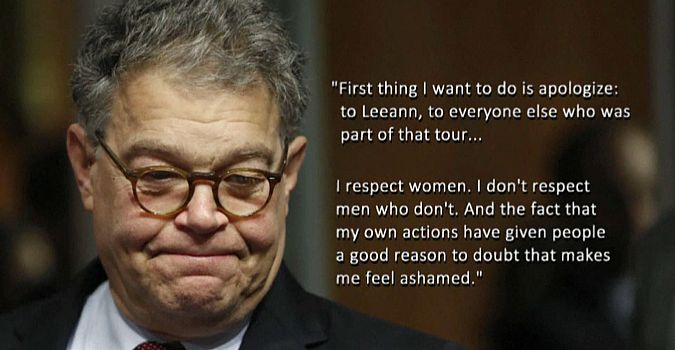 President Trump has also weighed in on the affair, calling the photo on the plane "really bad" and saying it "speaks a thousand words".
Trump described Franken as Frankenstien [sic].
"And to think that just last week he was lecturing anyone who would listen about sexual harassment and respect for women," added Trump.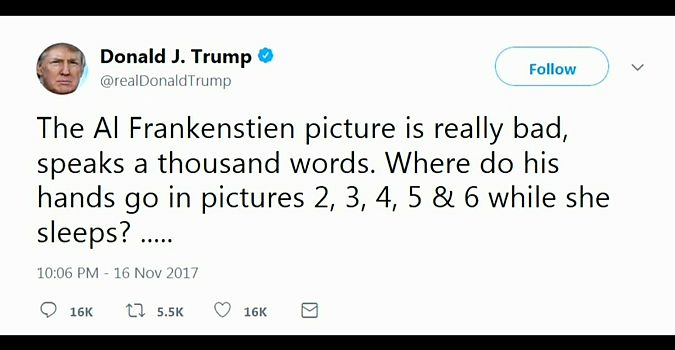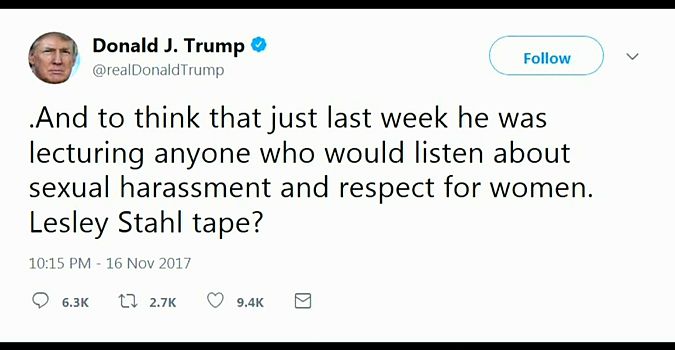 But Trump himself is attempting to fight off claims of sexual misconduct and caused an uproar over comments made off-camera during filming for a TV programme.