Bin Laden files: What was released and what was withheld?
Comments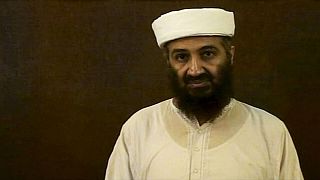 The CIA yesterday (November 2) made public a trove of nearly 470,000 files recovered in the raid during which former al-Qaeda leader Osama Bin Laden was killed.
Included in the documents were audio, document, image, video and software operating system files
It follows three prior releases of materials seized in the May 2011 raid on Bin Laden's compound in Abbottabad, Pakistan.
CIA Director Mike Pompeo said he authorised the release in the interest of transparency and "for the American people to gain further insights into the plans and workings of this terrorist organization".
What was released?
18,000 document files
Document files including al-Qaeda's potential promotional and planning materials, preparations to commemorate the 10th anniversary of 9/11 and the group's attempts to spread its message through Western media.
The CIA also said that the documents showed: "Origins of fissures that exist today between al-Qa'ida and ISIS."
79,000 audio and image files
The audio and image files included practice reels for public speeches, audio correspondence.
Bin Laden's personal journal
Bin Laden's personal journal in the time before he was killed included information on a summer trip to the UK, a country he described as "decadent", as a teenager, where he says he visited Stratford, the birthplace of Shakespeare.
First-known adult images of Bin Laden's son
Video files totalling around 10,000 included the first-known video of the al-Qaeda leader's son Hamza Bin Laden as a young adult, al-Qaeda "home videos," draft videos and statements by Osama Bin Laden.
What was withheld
The CIA said it withheld some files as they were so sensitive "that their release would directly damage efforts to keep the nation secure".
Copyrighted material, pornography and malware
Other Documents that were not released include copyrighted material, pornography, malware and blank, corrupted and duplicate files.
Films and cartoons
Among the copyrighted films and shows were children's films "Antz" and "Ice Age: Dawn of the Dinosaurs," "Resident Evil," "BBC Great Wildlife Moments" and the documentary film "Where in the World is Osama bin Laden".
The release comes less than a week after US President Donald Trump's administration decided to release some files related to the 1963 assassination of former president John F. Kennedy.
Will there be other releases?
CIA Director Pompeo said: "The CIA will continue to seek opportunities to share information with the American people consistent with our obligation to protect national security."