More than a million francs worth of gold lost in Swiss sewers every year
Comments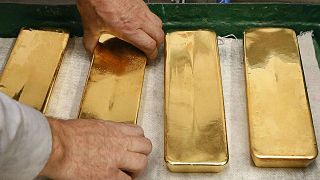 A study, commissioned by the Swiss federal environment and done by environmental chemists from Eawag (the federal institute of aquatic science and technology) looked at how much gold and silver are lost via effluents and sludge from wastewater treatment plants in Switzerland.
As the first study to assess the levels of trace elements in wastewater in an industrialized country, the research focused on the extent to which treatment plants contribute to total fluxes in receiving waters. The study confirmed earlier findings that wastewater treatment plants account for 50 percent of phosphorus in Swiss rivers.
According to the study, the area of Ticino in southern Switzerland, which has several gold refineries, racked up concentrations of gold in the sewage system that are "sufficiently high for recovery to be potentially worthwhile."
Researchers also found other trace elements like gadolinium and heavy metal niobium, widely used in the high-tech and medical sectors, in wastewater.
Elevated concentrations of ruthenium, rhodium, and gold were found in the Jura mountain region, most likely from the watchmaking industry. Arsenic, used primarily in car batteries and ammunition, was found in parts of Graubünden and Valais.
However, despite the high-concentration levels, researchers concluded that the recovery of metals from wastewater is not economically worthwhile.
And what about the environmental impact?
The concentration of trace elements in wastewaters is not harmful to the environment concluded the researchers. However, potential toxicological effects of trace elements are not yet known.