World economic growth strong – IMF
Comments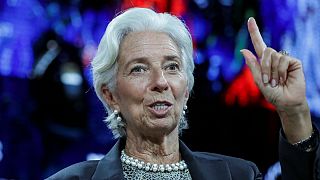 The IMF has said that the global upswing in economic activity is strengthening, with growth projected to rise to 3.6 percent in 2017 and 3.7 percent in 2018. This is despite downward revisions for the United States and the UK. But the recovery is not yet complete, with growth remaining weak in many countries.
Maurice Obstfeld, IMF Economic Counsellor warned of future problems stemming from the Catalan referendum for independence,
"Situation in Spain is indeed concerning as it causes a lot of uncertainty, both for the Catalan economy, for the Spanish economy. We can only hope that the parties don't act precipitately, negotiate. There is a lot of potential gains on both sides if they do so."
A warning was also made that Spain's problems could spill into neighbouring countries.
The UK forecast has been cut by 0.3 points to 1.7%, blamed principally on the depreciation of the pound.