Bill Gates 'regrets' this keyboard shortcut
Comments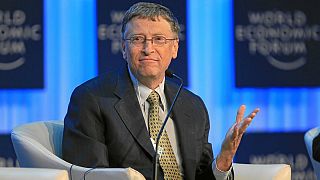 If you work in an office you probably do it multiple times each day, but Microsoft co-founder Bill Gates said he "regrets" the Control-Alt-Delete keyboard shortcut you use to log on to your PC.
"We could have had a single button," the billionaire said, "but the guy who designed the IBM keyboard did not want to give us that one button."
"If I could do a little update, it would be this one," he confided at the In Bloomberg Global Business Forum in New York yesterday (September 20).
It's not the first time Gates has expressed regret over the keyboard function, admitting in 2013 that "it was a mistake".
However, the Control-Alt-Delete function was still present in Windows 10 for users to open the system's "task manager" as well as lock and unlock their session.
Mac users, on the other hand, can log in to their accounts with a one-key shortcut.