La Tomatina: Facts to ketch-up on about the world's biggest food fight
Comments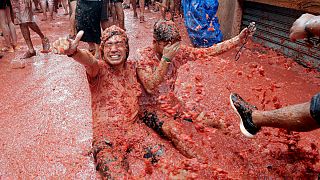 Here is all you need to know about La Tomatina, a festival which takes place every year in Buñol, west of Valencia.
The fruit-based extravaganza, which happens on the last Wednesday of August, sees thousands of revellers hurl over-ripe tomatoes at each other.
How did it begin? There are varying accounts of how it started but organisers say an argument broke out during a parade in 1945 between a man and a group of children. The former, angry the youngsters had knocked him over, went to the nearest stall and grabbed the first thing he could find – a tomato – to throw at them.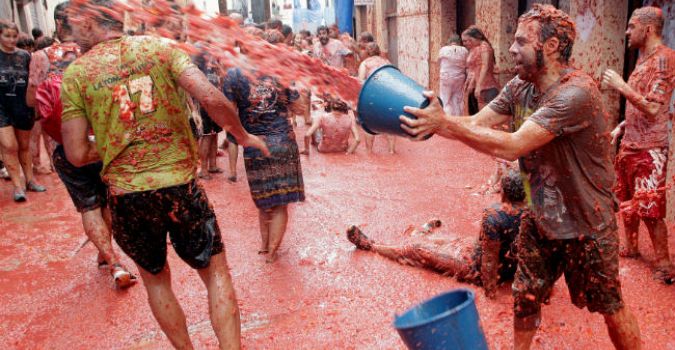 Did it immediately grow into something big? No, it was banned in the 1950s, but after protests, which included holding a symbolic tomato funeral and putting the fruit in a coffin, the festival was allowed.
What happens on the day? At 11am CET the world's biggest food fight got underway, with participants, some just dressed in swimming trunks and goggles, hurl tomatoes at each other for an hour.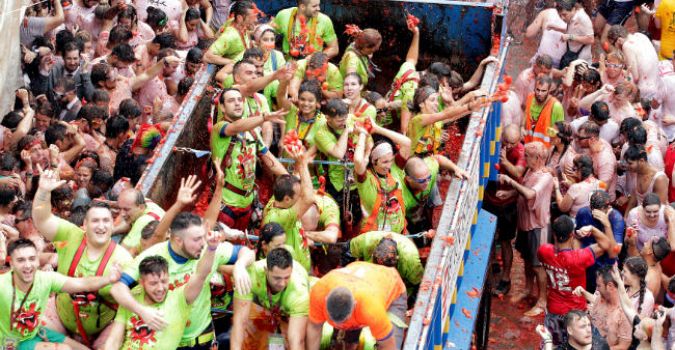 How popular is it these days? More than 20,000 people took part in this year and 165,000 kilos of tomatoes used. La Tomatina, which has been registered as a trademark by authorities in Buñol, is recognised as a key date in Spain's tourism calendar.
What's different this year? Security has been stepped up, according to authorities, after an attack in the tourist heart of Barcelona in August.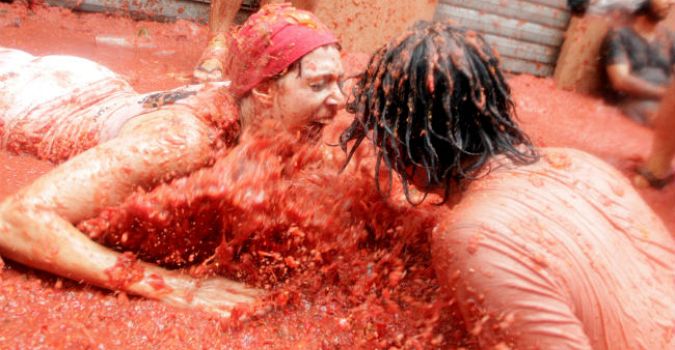 Is it free? It is for the locals. But tourists, which make up around two-thirds of total festival-goers, have to cough up a minimum of 10 euros for the pleasure. The majority of tourists are said to come from Britain, the US and Japan.
Has the concept been exported? Yes! It's success has reportedly inspired copycat events in Colombia, Costa Rica, Chile and the US.