Teen slain in Philippines' drug war
Comments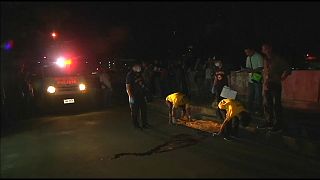 Police in The Philippines are under pressure to explain the killing of a teenager after the 17-year-old became one of the latest victims in the country's crackdown on drugs and crime.
Police say the high-schooler opened fire on them first but witnesses say he was unarmed.
The killing took place in Manila on Thursday evening, the third night of President Rodrigo Duterte's escalating war on drugs. Eighty people have been gunned down and 200 arrested this week alone in what police are calling a 'one-time, big-push' to curb drugs and street crime.
Duterte's ruthless approach to crime has drawn criticism from human rights defenders around the world. Duterte claims that Filipinos are tired of rising crime rates and largely support the campaign. He has told police to shoot activists who get in their way.