Italy has EU's highest level of 'alienated young people'
Comments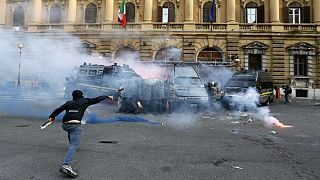 Nearly one-in-four young Italians are neither employed, in education nor training (NEET), latest figures reveal.
The data, obtained to mark the UN-organised International Youth Day on August 12, shows 24.3 percent of 15-29 year olds in Italy face this bleak predicament – the highest proportion recorded in the European Union.
Yet there are grounds for optimism.
A majority of countries in the EU are seeing a fall in the proportion of NEET youngsters – only Bulgaria, Estonia, Austria and Germany saw a rise in the year to 2016.
That includes Italy, which has seen its share of NEETs fall from a 10-year high of 26.2 percent in 2014.
Greece, Ireland and Spain have all seen large falls in the last year, too.
The best countries in Europe are The Netherlands, followed by Luxembourg, Sweden, Norway, Switzerland and Denmark.
Eurofound says the economic loss to European countries of not properly employing young people was 153 billion euros in 2011.
But it's not just a money issue. The EU agency says NEETs are at a higher risk of being socially and politically alienated.
The countries where the % of young people
NEET

is highest …
… and how it's changed over the last decade
The countries where the % of young people
NEET

is lowest …
… and how it's changed over the last decade