UK aviation sector eyes post-Brexit future
Comments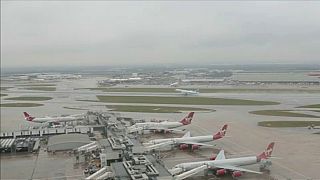 Britain has launched consultation over its long-term aviation strategy as it prepares the sector for life outside the European Union. Discussion will include topics from the environment to baggage and will culminate in a final aviation strategy by the end of 2018.
The strategy will be separate to negotiations over access to European markets after Britain leaves the EU, although protecting and promoting the sector will be a key focus of talks.
Ken Odeluga, a Market Analyst with City Index, says the aviation industry faces a number of important decisions. "The first issue that you face is whether or not you re-domicile, or whether you set up a full base outside of the UK within the European Union, which of course brings the costs. For easyJet, it will be Austria, we believe. Other airlines which are based here, will face the same dilemma, " he explains.
Among the proposals, the public will be asked to discuss the idea of having airport bag check-ins in town centres and compensation for noise from airplanes. It will also examine how to make the most of existing capacity at UK airports. The consultation began as the government launched a 1 billion pound investment in Manchester Airport, which will double the size of its second terminal.
Britain has the world's biggest air transport and aerospace sector after the U.S. worth 22 billion pounds annually to the economy.