North Korea economy undergoes rapid growth
Comments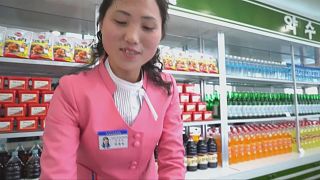 North Korea's economy grew at its fastest pace in 17 years in 2016 despite the isolated country facing international sanctions to curb its pursuit of nuclear weapons.
The expansion, driven by mining and energy, marked the biggest rise since a 6.1 percent gain in 1999. The robust economic growth may also partly be due to the North's active nuclear and missile development programmes.
North Korea, which counts China as its biggest trading partner, also boosted exports by 4.6 percent, the most since an 11.8 percent jump in 2013. In 2016, China accounted for 92.5 percent of all North Korean trade, according to data from the Korea Trade-Investment Promotion Agency (KOTRA).
North Korea has been under U.N. sanctions since 2006 over its ballistic missile and nuclear programmes and the Security Council has stepped up the measures in response to five nuclear tests and two long-range missile launches.