UN warns of impending cholera crisis in South Sudan
Comments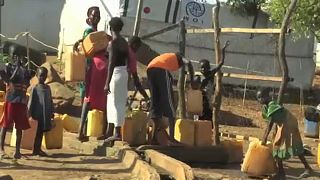 The drought may have been broken in South Sudan but the rainy season has brought its own risks. Thirsty refugees from the ongoing conflict are using dirty water, and the proximity of their cattle means doctors are warning a cholera outbreak could kill thousands.
More than 2,500 cases have been confirmed since April, a sharp increase, and people are already weakened by famine. The few working hospitals are ill-prepared and facilities are stretched for the 200,000 refugees in UN camps.
New solar-powered wells are being built, but the disease could rapidly spin out of control, and the camps already had to deal with cholera last year. In the last 12 months the situation has hardly improved, and aid agencies note donations are down because of the political instability and continued fighting, including armed criminal gangs preying on the camps to steal what little resources they have.