Talks on Northern Ireland break down
Comments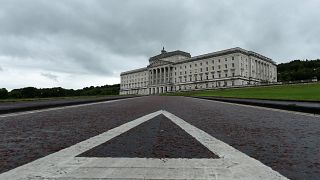 Talks on a new power-sharing executive in Northern Ireland have broken down and no deal is expected before September. The leaders of the province's two main parties announced the news. They've been negotiating since March, after the coalition collapsed in January.
"I hope that others involved in this process are looking at the bigger picture as well and are saying 'we want devolution'. And I think, inherently, that's the first question everyone has to ask themselves. If you want devolution, then you need to find an accommodation that everybody can feel comfortable with," said DUP leader, Arlene Foster.
Sinn Fein's Northern Ireland leader Michelle O'Neill said the breakdown in talks 'constitutes a monumental failure' on behalf of UK Prime Minister, Theresa May. Last week, May struck a separate deal with the DUP to back her minority government in parliament.
"It's a consequence, as we all know, of the DUP supporting the prime minister (Theresa May) and, in turn, the prime minister supporting the DUP. It should be very clear now – and I've said it repeatedly and we've been consistent in saying 'we want to see these institutions restored'. But we need the executive to work on a sustainable basis," she told the press.
Britain's Northern Ireland minister, James Brokenshire, said the government wished to continue to engage in the talks. On Monday, Westminster warned it would have to intervene to manage public spending in the province, and said new elections may need to be held if an agreement was not reached soon. If no deal is made, Northern Ireland could revert to direct rule from London for the first time in a decade.
Following the breakdown of the talks, Brokenshire said the main priority was to reach an accord on restoring the power-sharing executive in the province.