Europe sees a fall in number of terrorist attacks
Comments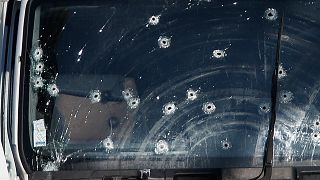 There were fewer terrorist attacks on the European mainland last year. But people travelling to Syria to engage in the conflict there are getting younger according to a new report.
2016 saw a total of 142 failed, foiled or completed terrorist attacks, according to EU Terrorism Situation and Trend report 2017.
It says the United Kingdom was witness to more than half of these incidents (76), followed by France with 23, Italy 17, Spain 10, Greece six, Germany five and Belgium four.
The UK is still reeling from two attacks on London this year and one in Manchester.
The figure is a downward trend that was started in 2014 when there were 226 and 211 in 2015.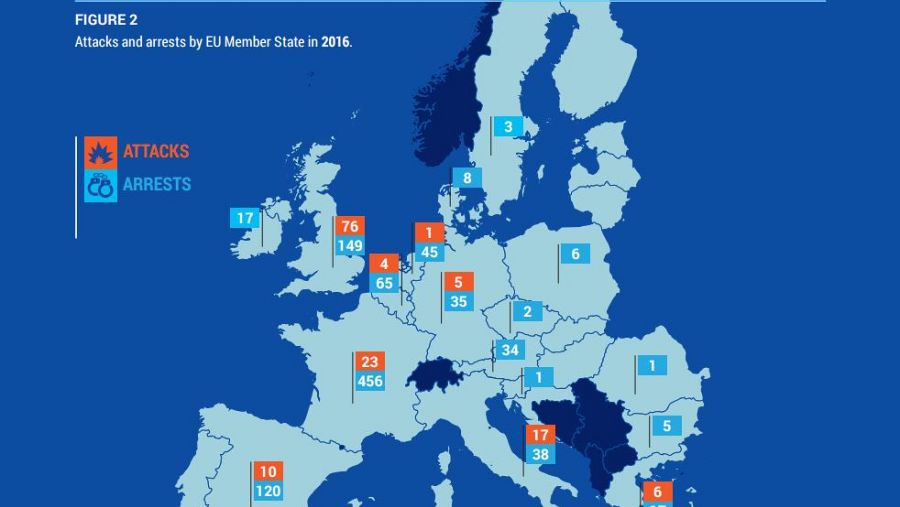 The UK were amongst countries that reported an increase in the number of women, families and minors engaging in the conflict in Syria/Iraq, although they remain a small proportion of overall travellers.
They also reported that the average age at time of travel of those engaging in the conflict has reduced significantly; nearly half of those travelling aged 18 and under have departed since the declaration of IS's 'caliphate' in July 2014.
Almost one-third of arrestees (291) were 25 years old or younger. Only one in ten arrestees (9%) in 2016 was older than 40 years.
Explosives were used in 40% of the attacks, with similar numbers to 2015. The use of firearms dropped considerably from 57 in 2015 to 6 in 2016.
Arrests for terrorist offences dipped to 1,002 from 1077 in 2015. Most were related to jihadist terrorism. France is the only EU country where arrests rose from 238 in 2014 to 425 in 2015 and 456 last year.
Arrests for travelling to conflict zones for terrorist purposes also decreased: from 141 in 2015 to 77 in 2016. This was similar to the decrease in numbers of arrests of people returning from the conflict zones in Syria and Iraq: from 41 in 2015 to 22 in 2016.