Five takeaways from the French legislative elections
Comments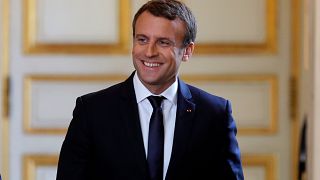 Socialist Party on life support
La République en Marche flying high
Voter disenchantment a worry
Macon is positioned to bring in controversial labour reforms
Marine Le Pen's National Front on the back foot


If Theresa May is a "Dead Man Walking", as described by former Chancellor of the Exchequer George Osborne following her general election gamble, then France's ruling Socialist party is on life support.
Some in the party described the result as La Berezina, in reference to a historic battle when Napoleon was defeated during his invasion of Russia.
The socialists polled just 11 percent and many high-profile candidates did not qualify for the second round, such as the party's head Jean-Christophe Cambadélis, Benoit Hamon, the presidential candidate, and former culture minister Aurélie Fililpetti. It is unclear if the party will be able to form a group in parliament. Fifteen deputies are required.
La République en marche is flying high and in a great position. Projections say the centrist party is on course for a huge majority of about three-quarters of the seats available in the 577-member National Assembly. That equates to between 380 and 430 seats.
Despite En Marche's resounding leap forward, the voter turnout was a resounding thumbs down from the French population on Emmanuel Macron's party. La Republic on the Move (together with centrist allies Le Modem Party) won 32.2 percent of the vote, but that was with a turnout of 48.7 percent. That means about 15 per cent of the total French electorate voted for the party. Workers and youth, by and large, stayed away. This was no landslide victory for the party.
If, as expected, the second round gives La République en marche a majority, the newly-elected President of France will be able to push forward, virtually unchallenged, with his controversial labour reforms.
No turning point for the far-right National Front Party. The legislative election has exposed rifts and factions in the party. It already has two deputies in the National Assembly and is predicted to send between one and five lawmakers this time around.