Baby swap victims given €90,000 after astonishing discovery
Comments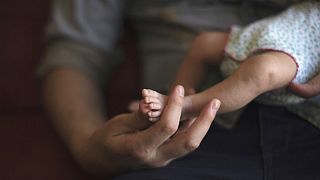 A clinic in Austria has been ordered to pay 90,000 euros to a family who were the victims of a baby swap.
The exchange is thought to have happened at a centre in Graz in 1990.
But it wasn't until the girl was 22 that she discovered the couple who had raised her were not her genetic parents.
Now a court has told the clinic to pay 30,000 euros to each of the victims: both parents and Doris, the girl.
"Of course, it was a huge shock for me and my daughter," Evelin Grünwald, the mother told Krone daily in 2016.
"But we knew from the start that nothing could separate us, that we would remain mother and daughter.
"This child is the best thing that happened to me," she added.
Doris made the astonishing discovery after a blood test.
The clinic then asked women who had given birth there between October 15 and November 20, 1990, to come forward. Only 30 people responded, reported AFP, and the tests did not reveal the mother of the child.
The court also told the clinic, who will appeal the judgement, to pay the costs of Doris being adopted by the couple.