Anti-terror bill to take in French emergency measures?
Comments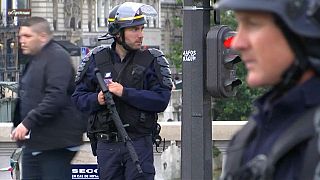 The French government could be preparing to end its on-going state of emergency, but only by enshrining strict anti-terror measures into common law.
The law is designed to take over from the state of emergency, which has been in force since the attacks of November 2015, and has already been extended five times.
Edouard Philippe défend le projet de loi antiterroriste https://t.co/owoZdDZnH1

— Le Monde (@lemondefr) June 9, 2017
Prime Minister Edouard Philippe has submitted proposals to the courts and is due to present them to ministers later this month.
However, details of the anti-terror bill have caused concern among magistrates and civil liberty campaigners.
Le Monde newspaper reported almost all the measures of the state of emergency can be found in the preliminary bill, to "strengthen the fight against terrorism and internal security".
According to the text, the government intends to give regional police and the Minister of the Interior powers to search individuals and asssign them to a "specified geographical perimeter" – two measures from the state of emergency.
State officials could also ban places of worship, operate phones or computers, order body searches, and electronically tag people "for the sole purpose of preventing an act of terrorism".