UK row over human rights and terror suspects
Comments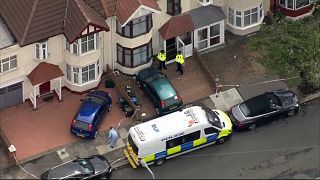 Police investigating the London Bridge attacks have arrested a man on suspicion of terrorism offences after searches of properties in the east of the city.
The 30-year-old man is being held on suspicion of the "commission, preparation or instigation of terrorist acts".
The arrest comes amid a row over human rights just a day before the UK election, with opposition parties rejecting the Prime Minister's vow to scrap human rights laws if they impede a crack down on terror suspects.
Theresa May said: "I mean doing more to restrict the freedom and movements of terrorist suspects when we have enough evidence to know they are a threat, but not enough evidence to prosecute them in full in court.
"And if our human rights laws stop us from doing it, we'll change those laws so we can do it."
As police confirmed the identity of the third suspect shot dead by police after the London Bridge attacks, a man was also arrested at Heathrow airport in connection with the Manchester bombing.
A total of 29 people were killed in the two attacks and many more were injured.