Moody's keeps Portuguese rating stable, upbeat on recovery
Comments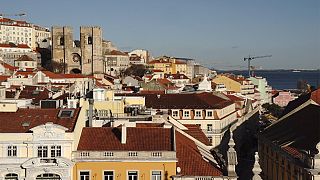 The latest assessment of Portugal's economy by the rating agency Moody's is good news for the Lisbon government.
It kept the country's credit rating unchanged at Ba1, which is just below investment level, with a stable outlook.
The annual analysis is decidedly optimistic with the conclusion that the recovery there should continue though risks remain, particularly from bank loans that are unlikely to be repaid, though it does highlight "a significant number of positive developments" this year to strengthen the stability of the banking sector.
It sees an increase in GDP growth to 1.7 percent in 2017, before moderating to 1.4 percent in 2018.
Portugal's gross public #debt ratio one of EU's highest; baseline scenario is gradual decline of debt-to-GDP ratio https://t.co/0vJVQF5UtD https://t.co/pZjxOO0Ea0

— Moody's InvestorsSvc (@MoodysInvSvc) May 19, 2017
Moody's is positive on recent efforts by Portugal's socialist government to cut spending and boost growth though it said the high level of public debt remained a challenge.
Lisbon's ration of debt to GDP is the second highest in the eurozone after Greece, but Moody's said it will gradually decline though will still remain around 125 percent of GDP in 2020.
Portugal's #tourism industry is particularly exposed to a loss of custom due to #Brexithttps://t.co/0vJVQF5UtDpic.twitter.com/lmgSnyIU6s

— Moody's InvestorsSvc (@MoodysInvSvc) May 19, 2017