Proposed Paris 2024 venues visited by IOC commission
Comments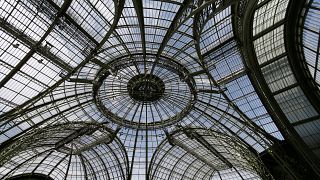 Proposed venues in Paris for the 2024 Olympic Games have been visited
by an IOC evaluation commission.
The Parc des Princes! Home of PSG_inside</a> and host of the <a href="https://twitter.com/hashtag/Paris2024?src=hash">#Paris2024</a> football final! <a href="https://twitter.com/hashtag/MadeForSharing?src=hash">#MadeForSharing</a> <a href="https://t.co/56D7fkxmQc">pic.twitter.com/56D7fkxmQc</a></p>&mdash; Paris 2024 (Paris2024) May 15, 2017
Accompanied by Tony Estanguet, co president of the Paris Bid Committee 2024, an IOC evaluation commission, headed by Patrick Baumann, visited venues across the capital.
The group met French athletes, supporters and children inside the Stade de France.
They also visited the proposed Olympic Village, which is already functioning as a cinema studio.
The tour took in a proposed Media Centre at Hall Le Bourget.
Swimming facilities and the Grand Palais, situated between the River Seine and the Champs Elysees and which will stage Taekwando, were also surveyed.
Later in the day, the Parc des Princes, Paris Saint-Germain's football ground, Roland Garros, which would stage tennis, and the Jean-Bouin rugby stadium also opened their doors to the official party.