Spain set to nearly match 2016 economic growth
Comments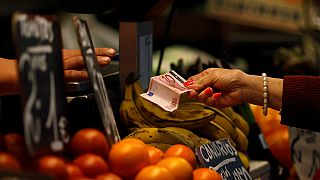 Spain's Economy Minister has said GDP there is on track to grow this year almost as much as it did in 2016 – which was 3.2 percent from a year earlier.
In a radio interview Luis de Guindos said he based that on "signs of acceleration" in the economy in the first half of the year – including exports, investment and consumption.
In April the Madrid government raised its official forecast for this year to 2.7 percent growth from 2.5 percent.
De Guindos said the challenge is to maintain growth in the next four to five years.
The Spanish economy has been boosted by record numbers of tourists but the unemployment rate remains high at 18.6 percent of the workforce. In the eurozone, only Greece has more people out of work.