No nationality: Europe is urged to stop locking up the stateless
Comments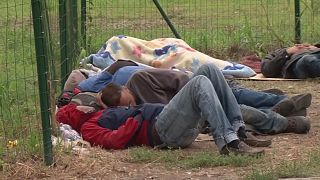 With an estimated ten million people worldwide thought to be stateless, Europe is being urged to end arbitrary detentions and protect those with nowhere to call home.
The appeal comes from the civil society organisation, the European Network on Statelessness, which has been meeting in Hungary, where tough laws to keep migrants out have been widely criticised.
The group's Director, Chris Nash, told Euronews:
"The European Network on Statelessness is today launching a report, an agenda for change, calling on European states to reform their immigration and detention systems, in order that they can identify stateless persons, end arbitrary detention and properly implement their obligations under international law."
How can European countries end the detention of stateless people?
Find out here: https://t.co/xdukx37SmV#LockedInLimbo#iBelongpic.twitter.com/Y4XCxnuIvt

— UN Refugee Agency (@Refugees) 4 mai 2017
The group describes being stateless as "a legal anomaly that often prevents people from accessing fundamental civil, political, economic, cultural and social rights".
His roots Palestinian, Mazen Beshtawe fled Syria as a stateless person. After a perilous journey, he hope his state will soon be Cyprus.
"We have been in a boat with the other 345 people. The aim was Italy as a station to cross to Germany," he told Euronews.
"But the thing is that the boat was so big and it was almost sinking in the water. Thankfully, a tourist ship came, rescued us and they brought us to that island, Cyprus."
Mazen is now a Youth Ambassador for the European Network on Statelessness. But for many others in a similar position the future is much more uncertain.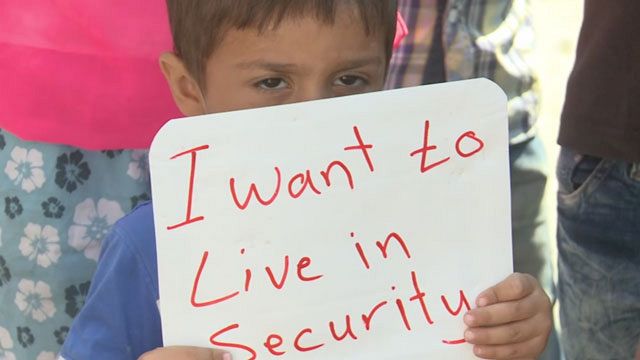 The European Network on Statelessness has launched the online #LockedInLimbo campaign to try to end the detention of stateless people in Europe, offering some hope to those facing an uncertain future.
"We believe that all human beings have a right to a nationality and that those who lack nationality altogether are entitled to adequate protection," the organisation says.
"States need to put in place procedures to identify people without nationality so that they don't end up locked up in limbo."
'It's like a spider web. I'm trapped. Anywhere I move I get stuck." @grconstantine shares stories of those #LockedInLimbo#statelesspic.twitter.com/s5iWEYjUad

— Statelessness Europe (@ENStatelessness) 4 mai 2017
with Reuters