Trump unveils ambitious tax system overhaul
Comments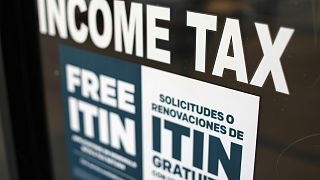 The Trump administration has proposed slashing tax rates for businesses and on overseas corporate profits returned to the US in an ambitious bid to boost the economy.
If adopted, the plan would be the biggest overhaul to the tax system since the Reagan era.
"Our objective is to make US businesses the most competitive in the world. Right now we have a 35 per cent corporate rate on worldwide income and deferral. It is perhaps the most complicated and uncompetitive business rate in the world," explained Steve Mnuchin, US Treasury Secretary.
Though the blueprint was lacking in details, Trump's economic team outlined a cut in corporate tax rates from 35% to 15%.
The proposal to reduce inheritance taxes is of special interest to auto dealers, which are often family controlled businesses. Although some criticised the plans as a 'tax cut for the rich'.
The changes would also see the number of personal income tax brackets come down from seven to just three: rates of 10%, 25% and 35%.
All of which could make the federal deficit rise, unless the cuts create massive and sustained economic growth. Fears over the deficit could put Trump on a collision course with Congress.