Fox News star Bill O'Reilly removed after sexual harassment scandals
Comments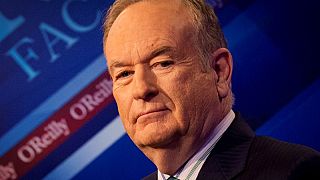 US cable news host Bill O'Reilly, one of Fox News' biggest television personalities, has been dropped by the news channel's parent company after the disclosure of a series of sexual harassment allegations which prompted advertisers to pull their sponsorship.
"After a thorough and careful review of the allegations, the Company and Bill O'Reilly have agreed that Bill O'Reilly will not be returning to the Fox News Channel", read a statement issued Wednesday by Twenty-First Century Fox Inc.
The decision ends O'Reilly's 20-year career at Fox News. His primetime The O'Reilly Factor is Fox News' and the United States' top rated cable news show, averaging four million viewers every weeknight.
O'Reilly, 67, was a Fox News stalwart. Giving a voice to conservatives in the United States, he became known for his blistering attacks against liberal political correctness and his combativeness and obfuscation of nuance on his programme was infused with derision and unquestioning patriotism.
O'Reilly's perceived "war on Christmas", for instance, was one of his hallmark talking points.
https://t.co/7Rk9rX3Mha david silverman on bill o'reilly – war on christmas #atheism#atheist

— Dawnbringer (@fireinthedawn) April 5, 2017
O'Reilly brought in nearly €137 million in advertising revenue in 2016. By comparison, Fox's parent company brought in just more than €7 billion last year.
But advertisers last week began retreating from O'Reilly's programme after it was revealed by the New York Times he had paid as much as €12 million in settlements to five women who accused him of harassment.
At least 50 major advertisers, including Mercedes-Benz, dropped their support for O'Reilly, putting pressure on Fox News and Twenty-First Century Fox's Rupert Murdoch to act.
Fox News had already come under fire in 2016 after an internal investigation into network executive Roger Ailes found that women at Fox News had been harassed.
Ailes was accused by former Fox News host Gretchen Carlson of sexual harassment.
Then, in August 2016, another former Fox News host Andrea Tantaros filed a suit alleging network executives punished her for complaining of sexual harassment by Ailes. Her suit also mentioned O'Reilly although he is not a defendant in that case.
Both Ailes and O'Reilly deny the harassment accusations. O'Reilly has called them "unfounded" and said he is victim of his own prominence.
"It is tremendously disheartening that we part ways due to completely unfounded claims," read a statement from O'Reilly. "But that is the unfortunate reality many of us in the public eye must live with today".
O'Reilly's settlements, according to the Times, date as far back as 2002 and include two settlements with Fox News employees reached last year.
One of them involved Laurie Dhue, an anchor on Fox News from 2000 to 2008. Although she never sued the network or O'Reilly for sexual harassment, Fox News settled with her for the equivalent of nearly one million euros after her lawyers presented her charges to the company.
The other was Juliet Huddy, a regular guest on O'Reilly's show, who settled for nearly €1.5 million after she accused O'Reilly of trying to pursue a sexual relationship with her in 2011.
Wow, big news day…I have merit!

— Rebecca Diamond (@gogodiamond) April 19, 2017
That year, in 2011, Rebecca Gomez Diamond, a former Fox Business show host, said she had recorded conversations with O'Reilly. The exact figure of her settlement is not known and the case was largely unknown to Fox News until allegations about Ailes prompted an investigation within Fox.
In 2013 Wendy Walsh, a former guest on O'Reilly's show was propositioned by O'Reilly with the promise he could make her a show contributor. She didn't lodge a formal complaint at the time for fear of jeopardising her job – but called Fox's hotline on April 5 to reveal her allegations against him.
In 2004, former O'Reilly Factor producer Andrea Mackris filed a sexual harassment suit against O'Reilly after he allegedly had called her and described his sexual fantasies involving her. The two settled for €8 million.
In 2002, Rachel Witlieb Bernstein was berated by O'Reilly in the newsroom. She also settled with the company for unspecified amount and left the company bound by a confidentiality agreement.
In a tribute to the host, Fox News called O'Reilly's exit the "end of an era at Fox News" and called the host, the "undisputed king of cable news."
O'Reilly will be replaced by Fox host Tucker Carlson.