Google Maps puts Marine Le Pen in the Elysee Palace
Comments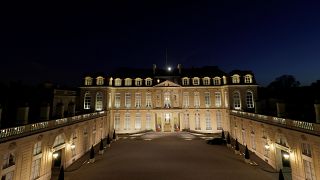 The French presidential elections will soon get underway. Candidates are debating with each other on television and travelling around the country to court voters.
But a Google Maps search for the campaign base of far-right Front National leader Marine Le Pen brought an odd result.
Instead of directing users to the Rue du Faubourg Saint-Honoré, Google maps has been showing that Mrs Le Pen is based in the Elysee Palace – the official residence of the French President.
Though one might assume this is a ploy by the web giant to advertise the upcoming election, a search for the other candidates did not yield the same result.
A search for Francois Fillon showed users the headquarters of his conservative political movement, Force Republicaine. Searching for Emmanuel Macron did not lead to any results, but oddly, asking for the whereabouts of the far-left candidate Jean-Luc Melenchon brought users to the Mechiche Jean-Luc art gallery.
Google did not immediately respond to a request for comment.
The first round of the election is on April 23. The final round between the top two candidates will be held on May 7.
For more coverage of the French election, click here.
For a 360 view into the lives of French voters, see our video series here.