Suspected St Petersburg bomber identified as Kyrgyz-born Russian
Comments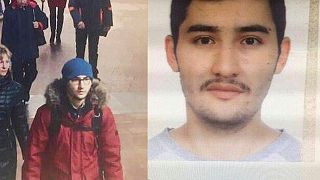 The man suspected of killing 14 people in a bombing on the St Petersburg underground has been identified as Akbarzhon Jalilov, a Russian citizen born in the former Soviet republic of Kyrgyzstan.
A second device was found and defused shortly after the blast that occured around 2.30 pm on Monday.
The bomb tore through a carriage on an underground train as it was travelling between two stations. The driver decided to continue to the next station to make evacuation easier.
No one has claimed responsibility for the explosion. Authorities are working to confirm whether it was a suicide attack.
Russian President Vladimir Putin, who was in his home city of St Petersburg at the time of the blast, visited the scene on Monday evening, laying flowers at a makeshift shrine.
Authorities in St Petersburg have declared three days of mourning.
World leaders have rallied behind Russia in condemning the blast. US president Donald Trump called Mr Putin on the phone to offer his full support, and EU foreign policy chief Federica Mogherini said Europe's thoughts were with the Russian people.
Russia is no stranger to terrorist assaults. This latest bombing comes after threats by the so-called Islamic State group calling for attacks on Russia in retribution for its military intervention in Syria.