Spain tells Britain to calm down over Gibraltar
Comments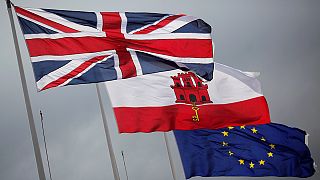 Spain has told Britain to calm down over Gibraltar amid an escalating row. It comes after ex-Conservative leader Lord Howard suggested on Sunday that the UK would be ready to defend the territory just like Margaret Thatcher once did over the Falklands.
The spat was sparked last Friday when Brussels appeared to hand Madrid a veto over ''the Rocks'' future in Brexit talks.
Spain's foreign minister Alfonso Dastis said:
''The Spanish government is a little surprised by the tone that has been created in the United Kingdom (…) But it's obvious that in this case (Europe and Gibraltar), the traditional 'British phlegm' has been notable for its absence.''
Spain has long contested the UK's 300 year-rule over the strategic enclave.
Arriving in Luxembourg for a meeting with his EU counterparts British foreign secretary Boris Johnson insisted Gibraltar's sovereignty would remain unchanged.
"I think the position of the government is very very clear, which is that the sovereignty of Gibraltar is unchanged and is not going to change, and cannot conceivably change without the express support and consent of the people of Gibraltar and the United Kingdom, and that is not going to change."
Last year, Gibraltar voted by a landslide of 95 percent to stay in the EU.
In contrast, during a referendum on Gibraltar's future in 2002, a massive 99 percent of voters chose to stay part of the UK, rather than see sovereignty shared with Madrid.