Contestants spend on year on reality show - with no one watching
Comments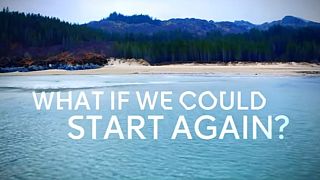 Imagine emerging from a reality TV show after one year in the wilderness – only to find that it had dropped off the schedule and nobody was watching.
And instead of returning as celebrities, looking for TV deals and agents, emerging anonymous.
Notwithstanding coming back to a world where Donald Trump was president of the United States and Britain was no longer a member of the European Union.
That is what happened with Channel 4s TV show Eden. The programme challenged 23 strangers to live self sufficiently without technology and modern equipment.
For one year they would be cut off from the world, in the Highlands of Scotland, while their fight for survival was filmed by four TV crews
But the programme was taken off air seven months, ago after just four episodes last July, as viewing figures plummeted by half from 1.7 million to 600,000.
And being cut off from the outside world in the 600-acre estate on the Ardnamurchan peninsula, the contestants had no idea.
It was billed as a ground-breaking social experiment. But temptation in the guise of boredom, sexual tension, hunger and theft broke contestants.
The first left after three months. Tara Zieleman, 34, was described as "lazy" by some in the group. She in turn, exited complaining of bullying and likened the camp to William Golding's Lord of the Flies.
Most left complaining of the midges. In the end eight departed including the camp's two doctors, the paramedic and the fisherman.
tomelardo</a> amazing experience, amazing, it&#39;s just a shame you don&#39;t see the good side of what we did whilst we was there</p>&mdash; Tom Wah (Tom_wah) 11 août 2016
Channel 4 has vowed that the show will return to the screens.
It said: "The appeal of Eden is that it was a real experiment and when filming began we had no idea what the results would be and how those taking part would react to being isolated for months in a remote part of the British Isles.
"That's why we did it and the story of their time, including the highs and the lows, will be shown later this year."