Drought in Kenya a catastrophe waiting to happen, warns UN
Comments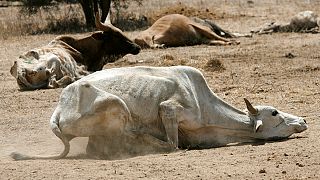 An SOS has been sent out by the UN over the growing threat posed by a drought in Kenya.
Humanitarian officials say unless there is coordinated action by the international community and NGOs, it is a catastrophe waiting to happen.
The UN humanitarian undersecretary general, Stephen O'Brien, says within a couple of months they could be looking at four million people affected by the drought in northern Kenya.