South Korea declines extending graft probe
Comments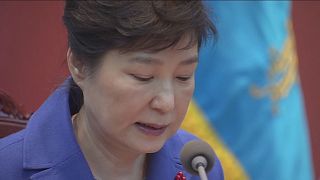 The probe into the graft scandal involving South Korean President Park Geun-hye will not be extended after the country's acting leader said it has served its purpose.
Park and her longtime confidant have been accused of putting pressure on big businesses to donate to two foundations set up by the president.
Park was temporarily stripped of her powers in December but protesters now want her impeachment to be upheld.
The daughter of a former military ruler, Park has denied wrongdoing, as has her friend Choi Soon-sil.
The special prosecution team has indicted or arrested several members of the political and business elite linked to the corruption scandal, including Samsung Group leader Jay Y. Lee.
Should the court uphold parliament's impeachment of Park, the country will hold an election within 60 days of that ruling.