Klopp compares Ranieri sacking with Brexit and Trump
Comments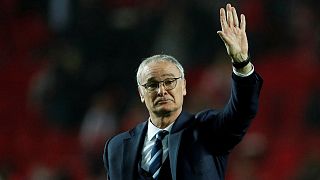 With his locker cleared out, Claudio Ranieri left Leicester City football club for the last time on Friday.
The Italian was fired on Thursday just nine months after leading the Foxes to a shock Premier League title.
They stunned all the league's better-known clubs and finished the campaign 10 points clear of their closest challengers, but this term have struggled for form and are fighting to avoid relegation.
Caretaker manager Craig Shakespeare said Ranieri had not lost the confidence of the dressing room and added: ''(his sacking was) Very sad. I think we all know in football these things can happen. We will have to make sure we remember him, he'll get the utmost respect from everyone associated with the football club because of what he's achieved. We know that people lose their jobs because of results and ultimately the owners have made that decision."
Leicester's next game is against Liverpool on Monday and Reds boss Jurgen Klopp added Ranieri's sacking to the list of strange events of late.
He said: ''Am I surprised that things like this can happen? No. It is not only football. For me there have been a few strange decisions in 16/17: Brexit, Trump, Ranieri. Do I have to understand it all the time – no, obviously not. It happens still. I have no idea why Leicester did this".
With Ranieri's departure hanging over them Leicester must now re-group as they begin their fight for topflight survival and avoid becoming the first defending champions since 1938 to be relegated.
The rumour mills are already spinning at full speed and ex-Manchester City and Inter Milan boss Roberto Mancini is the early bookmakers' favourites to replace Ranieri at the club.