'Come home', begs husband after finding wife abducted in 1990
Comments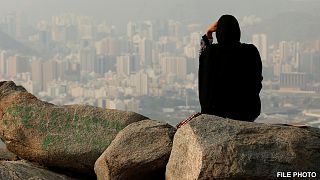 The husband of a Turkish woman kidnapped in Saudi Arabia 27 years ago has pleaded for her to give up her new life and return home.
Fahire Kara was allegedly abducted by a man after she was injured in an accident during a pigrimage at Mecca which left more than a thousand pilgrims dead. After an investigation by some of her 12 children she was identified but refused to return home. For Fahire, returning to Turkey would either involve admitting adultery – a crime that could expose her to a sentence of death by stoning – or denouncing her new husband, with whom she had three more children, as a kidnapper – also a capital offence.
"I want this torture to end at last," Abdullah Kara told Turkish journalist Müge Anlı.
"Every time someone the door opens we look up, expecting her to enter and come to us."
He described how his wife would get up every night to check that the children were safely tucked up in bed – "She is always in my dreams."
The ordeal has been intensified for Abdullah as he is tortured by the fact that he had tried so desperately in vain to find her after being hospitalised following the fatal stampede.
"I pulled the drip out of my arm. I was naked but I found some scraps of sheet and wrapped them around me. But in vain, I couldn't find her."
Even though he has since married, he insists that his home remains that of Fahire.
"Even if I had married 50 times, Fahire's name is engraved on my heart"