Spanish economy shows strong 2016 growth
Comments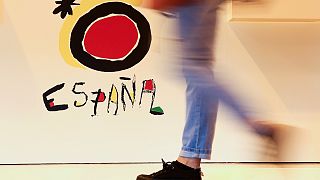 Spain's economy continued to steadily improve in the final three months of 2016.
The National Statistics Institute said growth from the previous quarter was 0.7 percent
For the whole of last year, 3.2 percent growth made it one of the fastest expanding economies in the eurozone.
ECONOMY: Spanish GDP Up 0.7% In Q4 2016 https://t.co/GSWuDyiPempic.twitter.com/ewuKiZfP1D

— The Spain Report (@thespainreport) January 30, 2017
A huge influx of tourists helped as each spent an average of 800 euros during their stay. Spain had around 75 million foreign visitors last year, a 10 percent increase on 2015.
Slowdown expected
However economic growth is expected to start slowing this year to a 2.5 percent rate according to a government forecast in December.
That is because higher oil prices will cause inflation to jump, limiting Spaniards' purchasing power and the recovery over the past three years has been consumer led.
The pace of job creation is also expected to slow.
Unemployment is at its lowest since 2009 but is still above 18 percent of the workforce.
National Statistics Institute reports lowest Spanish unemployment figure (4.24 million) and rate (18.63%) since third quarter of 2009. pic.twitter.com/wLygjzxxXx

— The Spain Report (@thespainreport) January 26, 2017
The economy's momentum will be key for Spanish Prime Minister Mariano Rajoy as his minority government tries to trim the public deficit this year without resorting to big spending cuts which opposition parties may not support.
The 2017 budget is the subject of much political wrangling.
#SpanishEconomy is no longer a problem for Europe: other fronts are openhttps://t.co/2PGzZ93uk7pic.twitter.com/4Pyxjs34Sg

— The Corner (@thecornerdoteu) January 30, 2017