NASA remembers Challenger and Apollo 1 disasters
Comments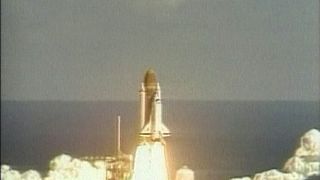 31-years ago the Challenger Space shuttle broke apart little more than a minute after taking off from the Kennedy Space Center in Florida.
It was a disaster that shook both the US and the world.
All seven crew members were killed.
For those watching on January 28, 1986, it soon became apparent that something had gone horribly wrong.
The accident led to a 32-month suspension of the US space programme. An investigation later revealed a seal on the rocket booster had failed.
At the end of this month, NASA will salute those killed in the Challenger Shuttle, as well as its fallen heroes killed in the Apollo 1 and Colombia disasters.
On Friday, just one day earlier, NASA marked the 50th anniversary of the fatal Apollo 1 launchpad fire.
In what was the US space agency's first major accident, all three crew members were killed on the ground when a rehearsal for their mission went wrong.