Top North Korean defector says Kim Jung-un's days "are numbered"
Comments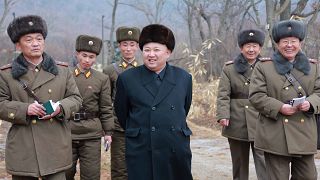 North Korea's most highly-ranked defector in years says Kim Jung-un's regime is crumbling.
Speaking this week at a press conference in Seoul, South Korea, Thae Yong-ho was North Korea's second-top ranked official in the United Kingdom. There, he was the deputy ambassador before defecting with his family to South Korea in August.
Since December he has been on a speaking tour giving his analysis on the stability of the highly secretive and isolated country.
"I am sure that more defections of my colleagues will take place, since North Korea is already on a slippery slope," Yong-ho said. "The traditional structures of the North Korean system are crumbling."
Yong-ho said Kim Jung-un's political purges, which included the execution of his uncle , a high-ranking member of the North Korean military, has sown discontent within the ranks of the regime.
The Institute for National Security Strategy , a South Korean think tank, in December published a report saying as many as 340 people have been executed by the North Korean despot. Of that number as many as 140 were senior officials within the military, government and the political party.
Discontent and corruption is making it increasingly difficult for the regime to prevent information of the outside world from infiltrating the country. It has prompted the emergence of illegal street-side markets in which women sell what they can to make money. When the police arrive, they refuse to leave, demanding their rights to earn a living, Yong-ho said.
"More than half of official employment may be fictional."
Putting numbers on the "Pyongyang Illusion" https://t.co/EL3K1Vt4MV

— North Korea: Witness (@nkwitness) January 23, 2017
North Korea has been plagued by poverty and a structurally weak economy made worse by its self-imposed isolation and international sanctions due to recent nuclear tests.
"Kim Jong-un's days are numbered," Yong-ho said. "If he tries to introduce a market-oriented economy to North Korean society, then there will be no place for Kim Jong-un in North Korea, and he knows that."