UK parties respond to Supreme Court Brexit ruling backing parliament
Comments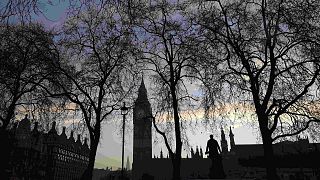 The UK Supreme Court has confirmed that parliament must be given a vote before the process to exit the European Union can begin.
The ruling is about procedure rather than the actual decision to leave the EU.
But Britain's top judges have upheld a High Court ruling from November saying that the government alone cannot trigger Article 50 of the Lisbon Treaty, the mechanism for setting in motion the formal process.
"When the UK withdraws from the EU treaties, a source of UK law will be cut off. Further, certain rights enjoyed by UK citizens will be changed. Therefore, the government can not trigger Article 50 without parliament authorising that course," said the Supreme Court's President, David Neuberger.
The government had argued that under Royal Prerogative powers it could start the Brexit process without consulting MPs, because Parliament had already had its say in authorising the referendum.
It says a "straightforward" bill will now be put forward within days.
"I can announce today that we will shortly introduce legislation allowing the government to move ahead with invoking Article 50, which starts the formal process of leaving the European Union," Britain's Brexit minister David Davis told the House of Commons.
The opposition Labour party says it won't block Brexit but will try to amend the legislation, in the words of leader Jeremy Corbyn to stop Britain being turned into "a bargain basement tax haven off the coast of Europe".
However dozens of Labour MPs are said to be ready to defy their leadership and vote against triggering Article 50.
The Liberal Democrat Party, which has only a small representation in parliament, said in a statement it would oppose triggering Article 50 unless there was a second referendum on the final deal.
The court rejected arguments that the UK's devolved assemblies in Scotland, Wales and Northern Ireland should have a say.
In Scotland which voted strongly against Brexit the SNPwants its voice heard. The First Minister Nicola Sturgeon has pledged to hold a vote in Scotland's parliament on the triggering of Article 50, saying it was "inconceivable" that SNP MPs would back such a move.
"I think it's important that the House of Commons and parliament is involved not just in that narrow question of whether to trigger Article 50 but also the terms of the negotiation. The prime minister set out last week the path towards the hardest of hard Brexits. I don't believe there is a majority for that in the House of Commons, I certainly don't believe there is a majority for that across the country," she said.
The Prime Minister Theresa May has said she wants Article 50 triggered before the end of March, but the ruling backing parliamentary scrutiny means that delays are possible.