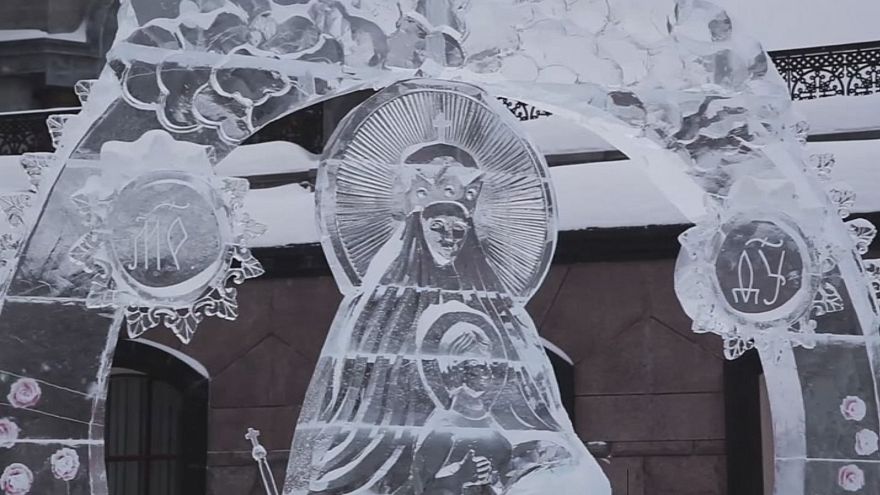 Russian Sculptures - Ice sculptures dazzle competition
Members of the Russian Orthodox Church have held an annual ice sculpture competition on ( Saturday 7 JAN. 2017) to mark Christmas.
The sculptures based on religious themes dazzled and attracted visitors.
A sculpture depicting baby Jesus and angels singing about his birth was chosen as the winner.