Note 7 disaster barely dents Samsung's profit
Comments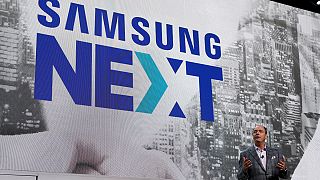 Samsung Electronics has said it is heading for a whopping fourth-quarter profit despite the loses from having to withdraw its fire-prone Galaxy Note 7 smartphone.
The South Korean company believes profit between October and December likely jumped 50 percent from a year earlier to its highest level in more than three years at 9.2 trillion won (7.4 billion euros).
It benefited from improved sales of memory chips and organic light-emitting diode (OLED) screens for smartphones, which it supplies to rivals, making up for the Note 7 fiasco which cost it the equivalent of almost two billion euros.
The world's biggest maker of smartphones, TVs and memory chips will not disclose detailed earnings, including the performance of its individual businesses, until late January.
Samsung's shares continue to rise, last year they were up 43 percent.