An eerie image of the toxic smog choking China has emerged from the city of Tianjin.
Only the lit-up tips of the tallest skyscrapers peer through the thick smog engulfing the city.
Translucent blue waves are the only other sign that a bustling city of 15.5 million people live beneath it.
China is the world's largest energy market and smog from burning coal to meet demand has plagued China for some time.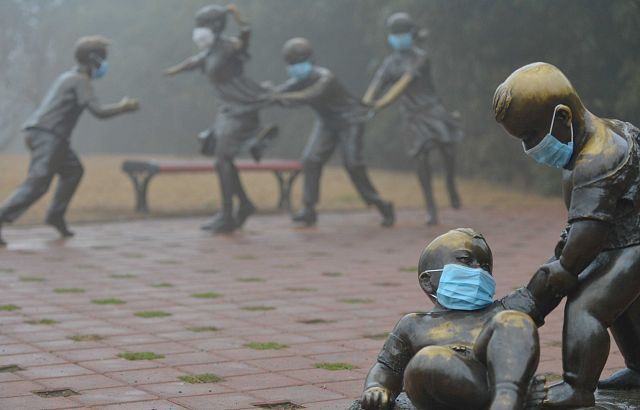 Masks are pictured on sculptures in a park during a hazy day in Puyang, Henan province, China January 4, 2017
This winter several cities, including Shanghai, were put on red fog alert. Many residents, especially children and the elderly have not been venturing outside their homes for fear of the health hazards.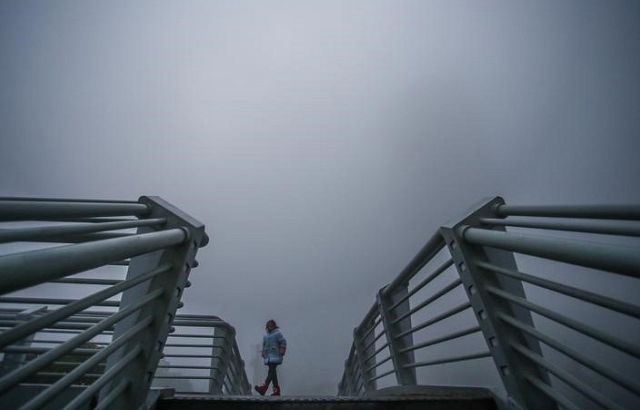 A girl walks among heavy smog on a bridge in Hefei, Anhui province, China, January 3, 2017.

REUTERS

/Stringer
Shanghai resident Zhan Yan, told reporters: "I feel so depressed. I have a child but I can only keep him at home and he can't even go out into the sunshine, this really worries me. It's grey everywhere. What about the future?"
Despite the pollution alert, Beijing authorities say the concentration of harmful particles was down almost 10 percent from last year and the number of blue sky days was up 12 to 198.
News that China plans to invest €342 billion in renewable energy by 2020 will be a source of relief to many. But the problem won't stop there.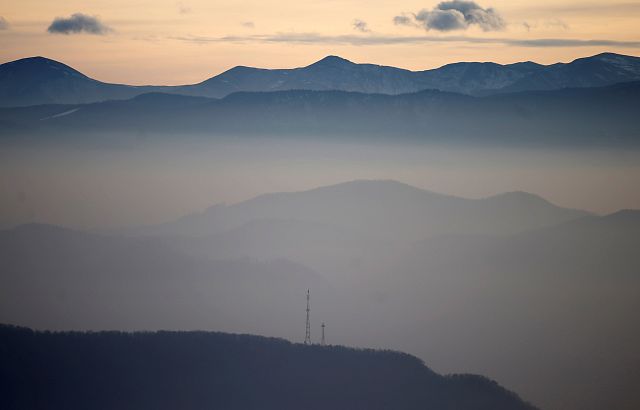 Telecom repeaters are seen as smog blankets Zenica, Bosnia and Herzegovina December 25, 2016.

REUTERS

/Dado Ruvic
Though two thirds of deaths caused by air-pollution occur in southeast Asia and the western Pacific, this is a truly global issue.
Several European cities from Spain to Bosnia were also cloaked in pollution and placed on red alert this winter.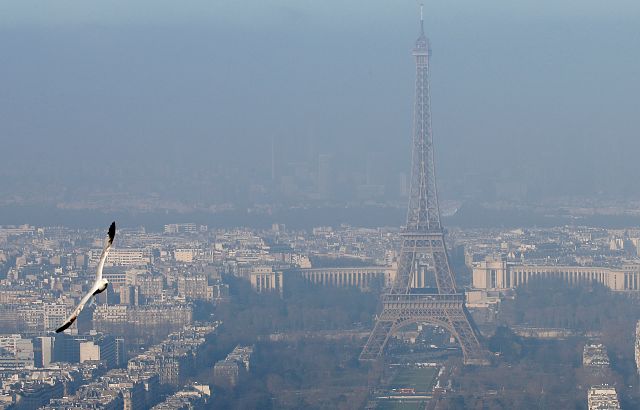 A small-particle haze hangs above the skyline, with the Eiffel Tower that is seen in the distance, in Paris, France, December 29, 2016.

REUTERS

/Pascal Rossignol
The extent of the problem was highlighted in September last year when The World Health Organisation (WHO) reported that 92% of the world population live in places where the air quality does not match the UN agency's recommendations.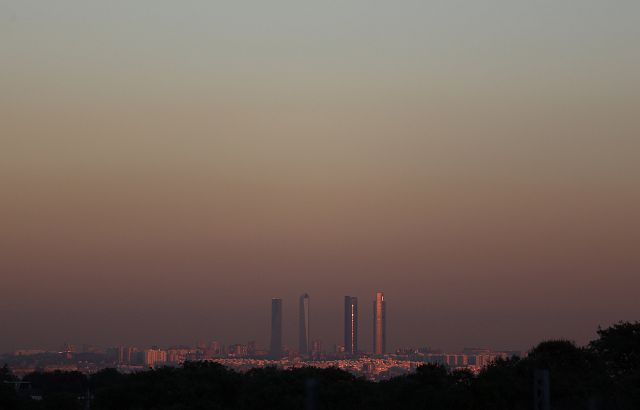 Smog is seen over central Madrid, Spain, December 28, 2016.

REUTERS

/Paul Hanna
The WHO estimate annual world-wide deaths as a result of air pollution at 6.5 million, that is 11.6% of all global deaths.
Delhi, India has 25 times the international 'safe' limit of polluting micro-particles.
Usman Nasim from the Centre for Science and Environment in New Delhi said: "We have this image that the European world has a very good air quality and so we have that image that only the Indian, only the Asian cities, only the Asian countries and also the African continent has this problem of air pollution. But the best thing is this report actually tells that the European world is also facing the similar problem".
#AirPollution causes heart and lung diseases and cancer, resulting in approximately 6.5 million deaths each year https://t.co/Rd95ONnlHnpic.twitter.com/KIdtem3pQM

—

WHO

(@WHO) January 4, 2017
Without decisive multilateral action on global emissions, deadly smog
and micro-particles could become as common a winter theme as snow.
(All images from Reuters)